Auto Mask automatically determines its border within the painted area by contrast detection or color difference.
The tool is looking the form of two concentric discs.
* The painted zone by the inner disk will necessarily be contained in the mask
* The painted zone overflown by the outer disk (with a diameter five times larger) is subject to the similarity to the indications collected in the central area
– Right click on the image to open the radial menu – Select the Auto mask (Shift+ A)
– Paint the area according to the instructions below
The central disk, marked with a cross, must never extend beyond the retouched area.
There is no distinction mark in the bluish representation of the mask.The remedy is very simple; Just switch to eraser mode (Win: Alt / Mac: OPTION) and repaint more precisely until correctly determine the border.
To gain precision and quickly achieve a successful mask, use the largest diameter brush possible. The diameter of the outer disc should be just beyond the desired area for the Auto Mask.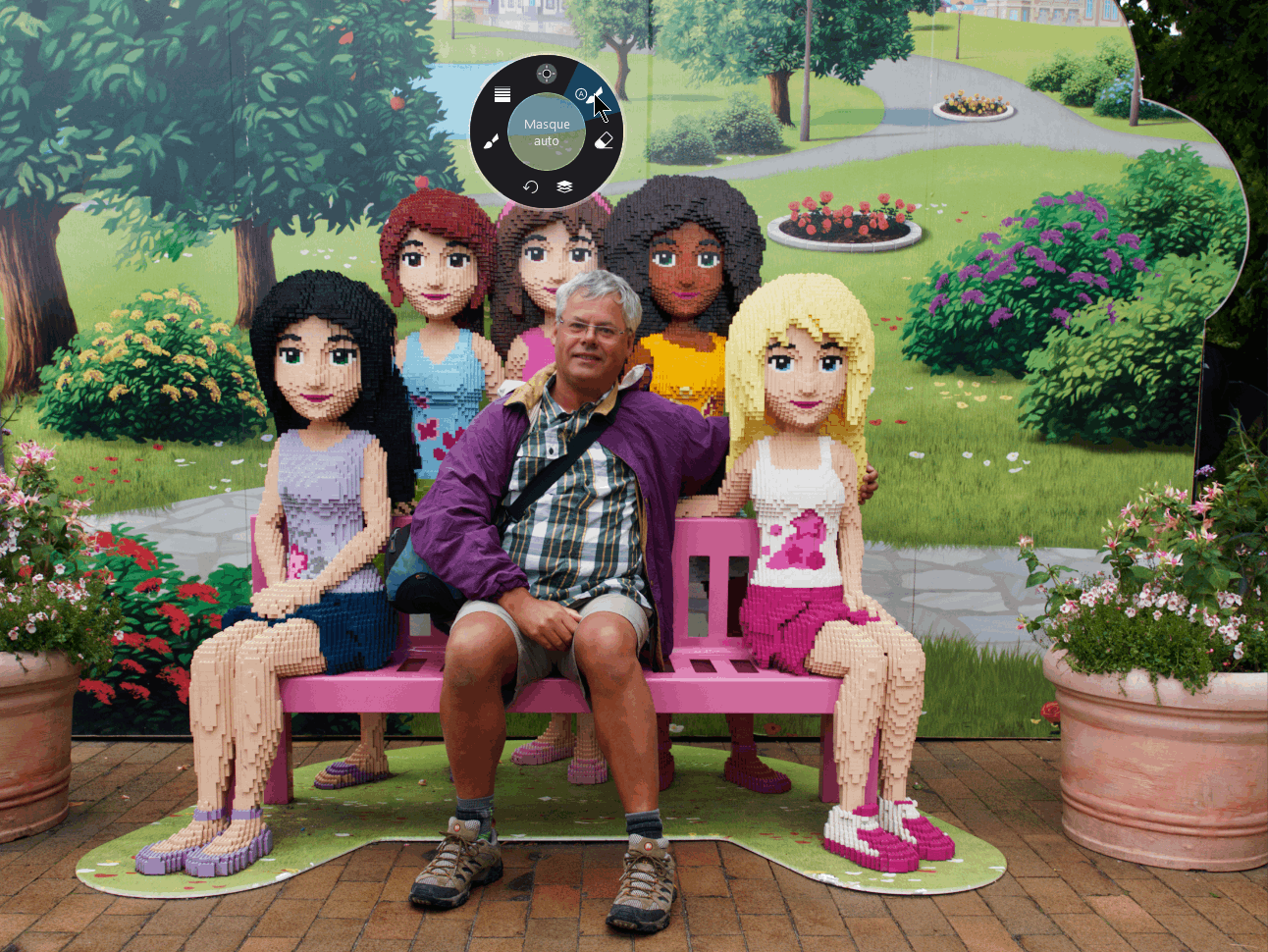 On the other hand some neighboring areas of densities are not considered, it is necessary to insist by painting again with a smaller brush – at the shoes in the illustration.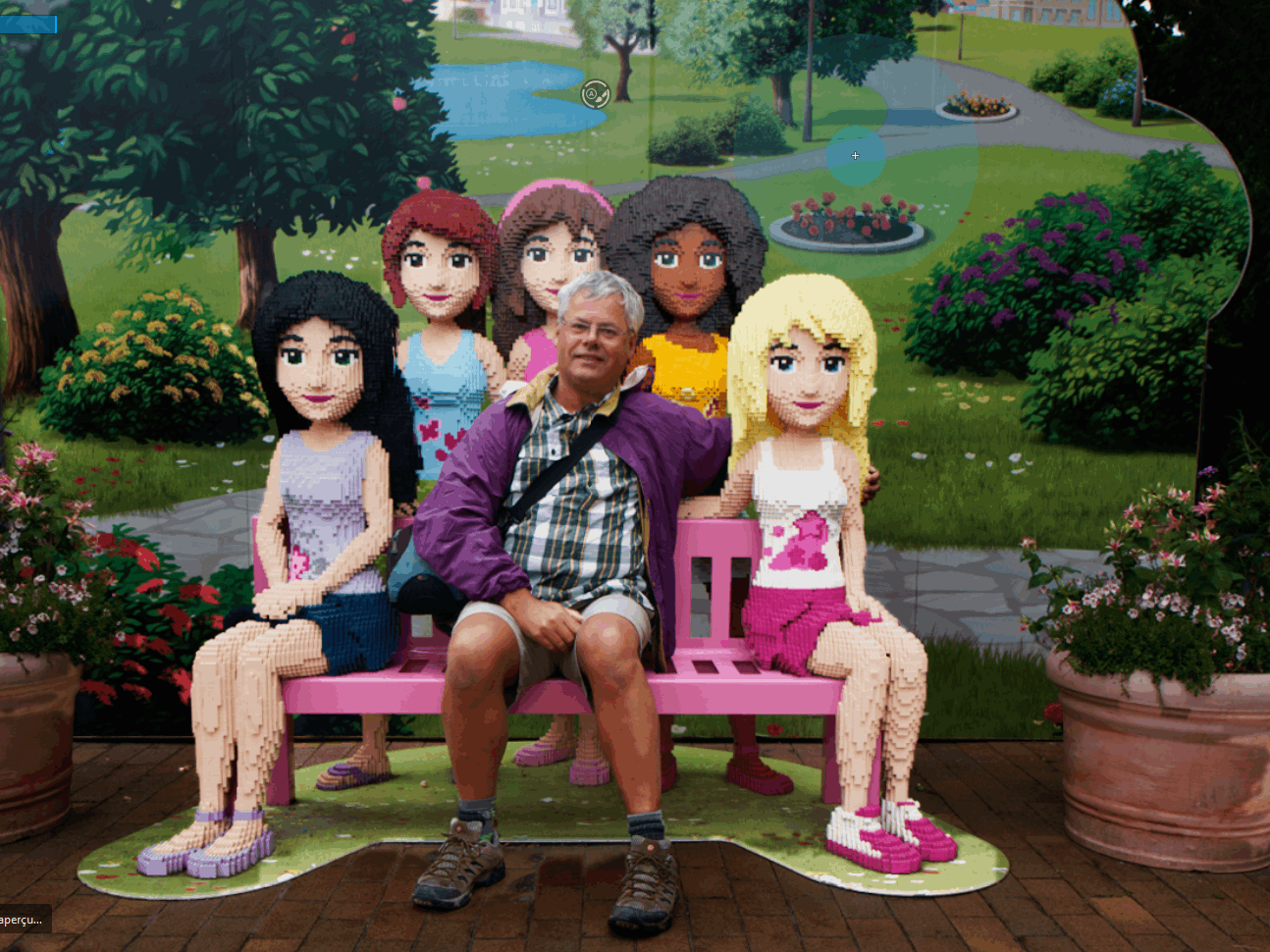 The Auto Mask has only one parameter: Variable Size with Ctrl+ / Cmd+ wheel.
TuToDxO.com – All rights reserved – tous droits réservés.