The Graduated Filter is a mask that separates the image into two areas. It is determined by two parallel straight lines delimiting the transition zone of the retouch, from 100% opacity to 0% on the other.
This mask is perfectly adapted to the sky which can be darkened, saturated or colored.
This mask is done in two steps.
– Right Click on the image opens the Radial menu
– Select the Graduated Filter- Left Click on the image to determine a point of the border 100% opacity (continuous line)
– Hold down the mouse button and drag the second line
– The movement moves the second border away, at wich 0% opacity applies (dotted line) and orients the whole
The position of the lines is changed in the same way as the control line.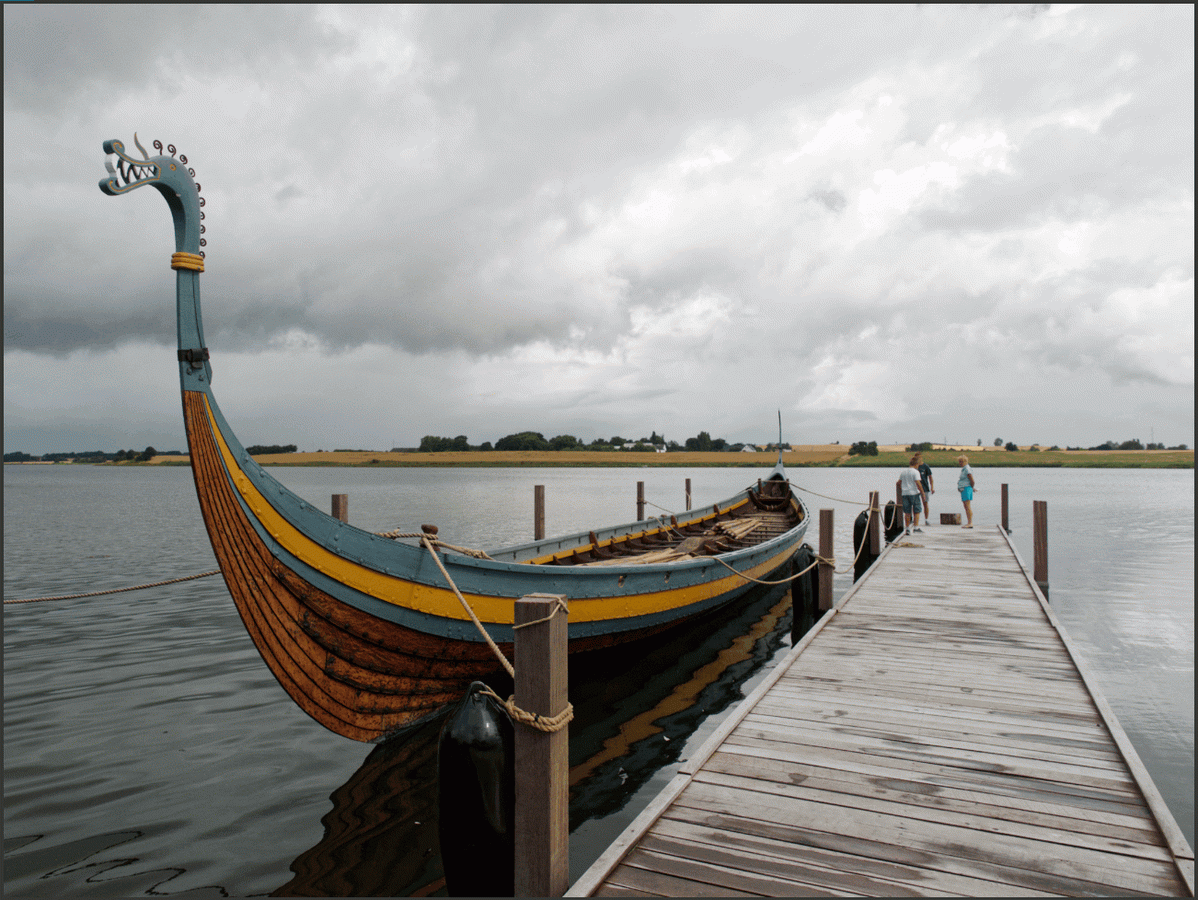 However, the border is not always the horizon. It can be adapted to the image:
– Activate a previously created "Gradient Filter" mask
– Choose the brush with the Radial menu and complete the mask
– Choose the eraser with the Radial menu and blend the mask – see the end of the illustration
– Switch from one to the other by pressing the key Win: Alt / Mac: OPTION
The equalizer can prevent access to the handle when the lines are oriented to approximately 45°.
– Hide it temporarily (key E / I)
TuToDxO.com – All rights reserved – tous droits réservés.