The "Export to Application" function offers all the combinations of the "Export to Disk" menu but opens the image in another program.
This functionality allows you to continue the processing carried out by PhotoLab with a pixel editor.
PhotoLab can only send one image at a time to an application.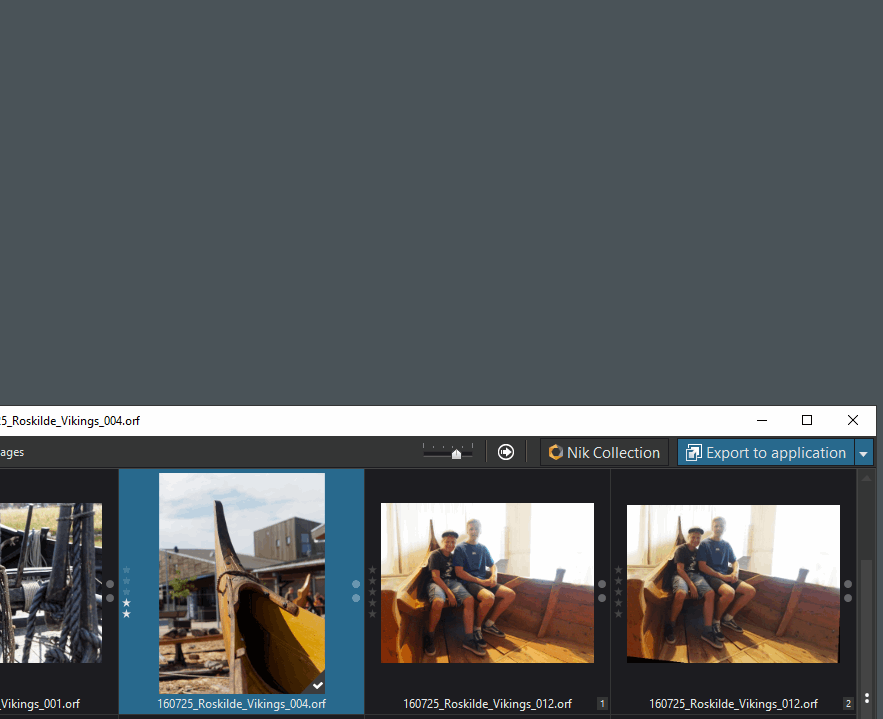 E.g. Post Processing to create a mirror image.
– Right click on one or more image-s> "Export to Application"
– On first use:
Windows: Browse = C: Program Files XnViewMP xnviewmp.exe
Mac OS: XnViewMP
– Options: Process in 16-bit TIFF. An image with the extension _DxO.tif is created
This name extension is not configurable.
– XnViewMP> Mirror swivel and save in TIFF
– The * _DxO.tif image is updated in PhotoLab (F5 key to Refresh Image Explorer)
To keep the output formats consistent (definition, compression, rendering), it is best to save in TIFF from the third-party software and reserve the export for PhotoLab.
Lightroom users benefit from a special gateway, see the DxO Academy tutorial.
TuToDxO.com – All rights reserved – tous droits réservés