Exposure Compensation shifts the global brightness. This setting provides to PhotoLab about the photographic intent, the desired tonality by the photographer.
It is very useful to recover the overexposed images, exposure to the right for raw photos (ETTR). The properties window (Ctrl+ I / information pop-up window) informs about the offset applied to the shot.
In this case the exposure must be manually shifted.
* The compensation is made linearly over ± 4 EV
PhotoLab offers exposure compensation assistance that is useful when the subject is located in a bright area of the image. "Highlight priorities" in the drop down menu list there are proposals for densification of bright areas without consideration for dark areas. The algorithm examines the initial luminosity of the image and darkens it if necessary. It never brightens it.
Exposure Compensation replaces the white slider of the tone curve. It is also an easy way to remove clipping (of the current image but not of the overexposed photo).
* Check the histogram by activating the Shadow clipping indicators if necessary.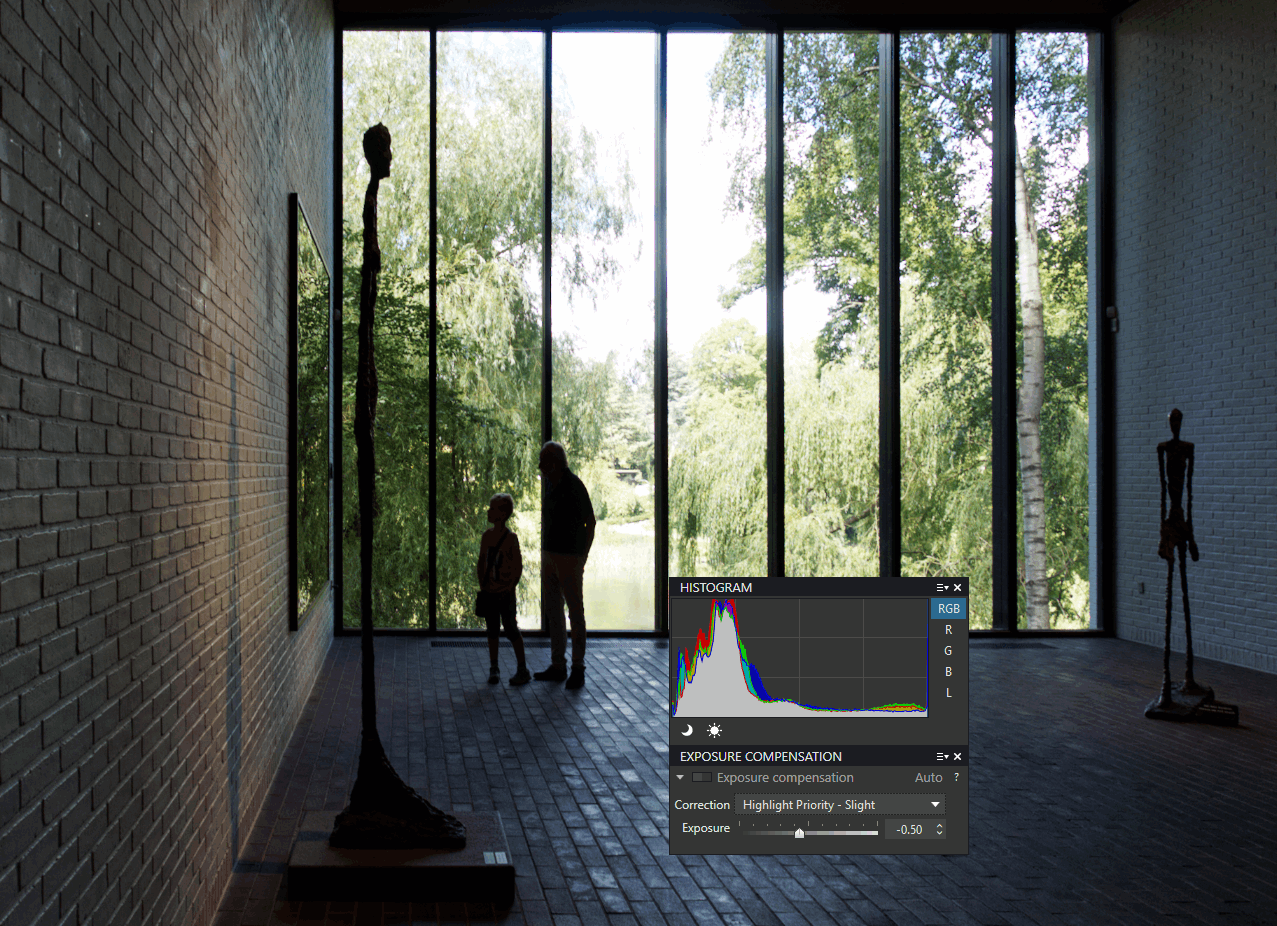 These assistants are interesting in a personal starting preset to quickly balance a series of photos. The notable difference with manual use is that the offset value adopted is different and optimized for each frame.
Exposure Compensation is the optional prerequisites for indicating to the Smart Lighting.
TuToDxO.com – All rights reserved – tous droits réservés.