The preview window tends to show the effect of the corrections as well as possible.
In absolute terms, you can only appreciate their effect by viewing the exported image.
* It has been resized (depending on the intended use) or full size.
* The sharpness is also dependent on the compression.
Zoom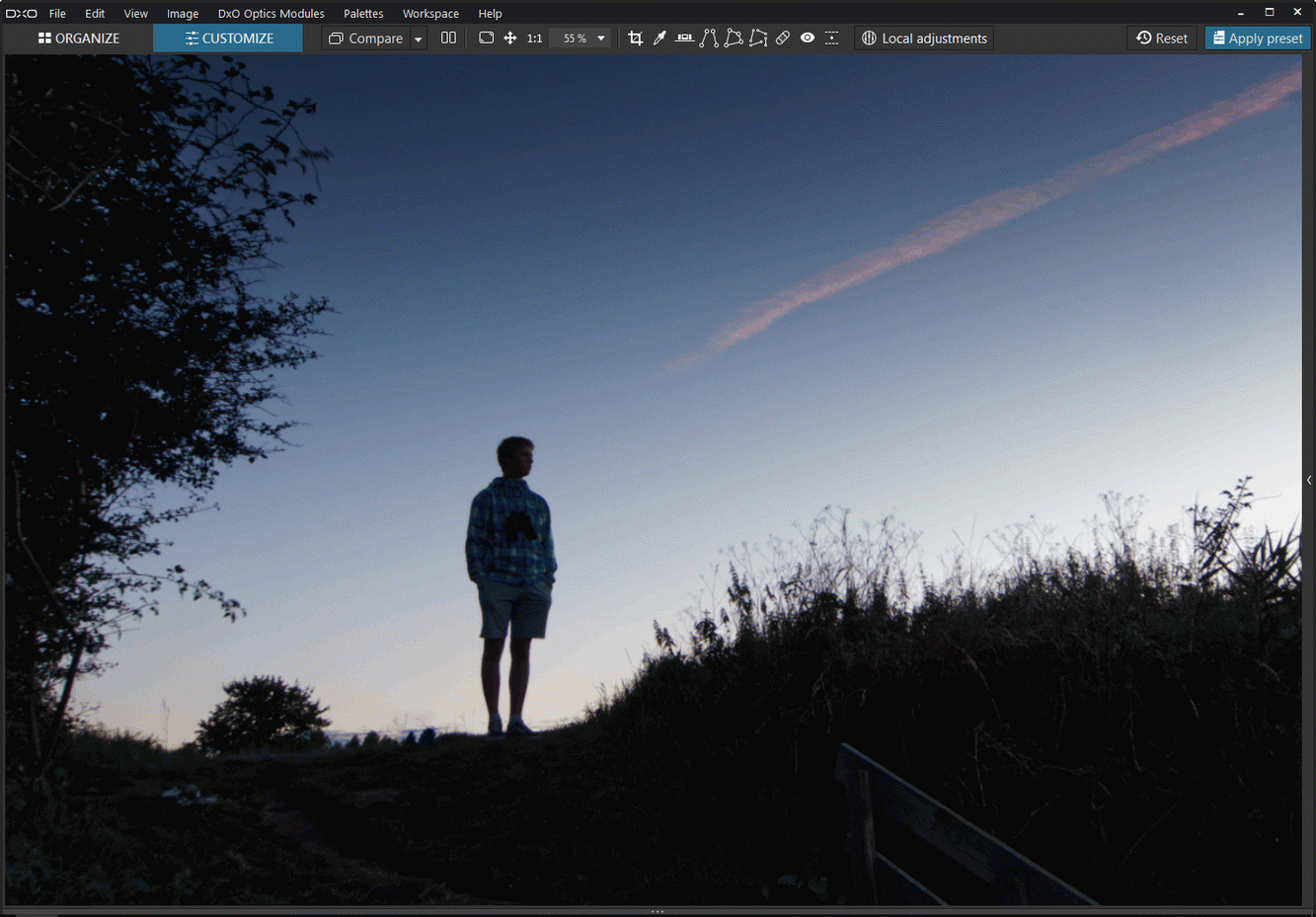 – "FIT ON SCREEN" button (F3 / Cmd+ 0) adjusts display to the screen size
– "1:1" button (F4 / Cmd+ 1 ) OR double-click in the image for 100% display
– Click+ wheel: the location of the mouse slider defines the center of the pan zoom
– Hold left click to navigate the image when zooming in
Pan zoom
When the main viewer does not contain the entire image, the cursor with the appearance of a hand means that navigation in the image (panning) is possible.
– Keep the spacebar pressed and move with the "hand" tool (Left-clicking and dragging)
Display overview
To optimally visualize your work at the end of the series, choose the full mode (F11 / Shift+ Cmd+ F).
The "Corrections Preview" can be hidden by the toggle:
– Menu: View – Image information overlay (Ctrl+ H / I)
Some effects of image definition corrections are only visible in preview with a zoom at least of 75%.
The preview mode displays all corrections only from this zoom value.
TuToDxO.com – All rights reserved – tous droits réservés.